Sub-categories:
Prayerbooks / Islamic | Prayerbooks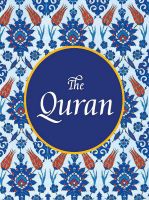 The Quran A Simple English Translation (Goodword)
The main themes of the Quran are enlightenment, closeness to God, peace and spirituality. The Quran uses several terms, tawassum, tadabbur, and tafakkur, which indicate the learning of lessons through reflection, thinking and contemplation on the signs of God scattered across the world. The present translation of the Quran and its explanatory notes are written keeping in mind these very themes.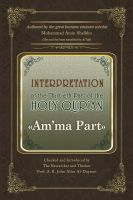 Interpretation of the Thirtieth Part of the Holy Qur'an
Interpretation of Am'ma Part. In Am'ma Part there is a reference to sensible and material cosmic miracles to be deeply contemplated with clear thinking so that they may become passages that lead those who seek to recognize the Grand God to get a link with their Provider.