Sub-categories:
Sacred writings |
Rituals & practice |
Theology |
History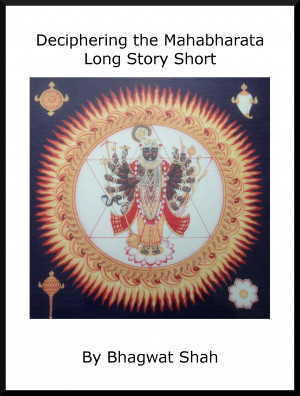 Deciphering Mahabharata, Long Story Short
by

Bhagwat Shah
Mahabharata does not glorify war, it tells us why we should strive for peace. Mahabharata is a cautionary tale of how 'misery' is the only harvest of hate. Mahabharata wants us to confront our own reality. Mirror of Mahabharata is not there for us to feel guilty or shameful or sinful. It is there for us to recognise our shortcomings and work on improving them.