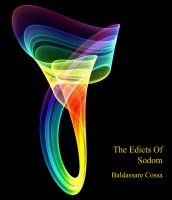 The Edicts Of Sodom
(5.00 from 1 review)
The Ten Commandments have failed us. They have run their course and now we stand at an spiritual, existential and cultural cul de sac. These dead commandments have been dismissed and now replaced. I bear good tidings! The Edicts Of Sodom! THE LAW of the New Aeon!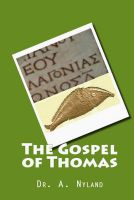 The Gospel of Thomas
Dr. Nyland's new translation of the Coptic and Greek of The Gospel of Thomas is for the general reader. New Testament parallels are also included. Nyland avoids theological commentary. The Nag Hammadi discovery of 1945 unearthed a complete version of The Gospel of Thomas in Coptic. This discovery made it possible to identify the Oxyrhynchus texts as a Greek edition of The Gospel of Thomas.