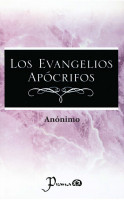 Los evangelios apócrifos
by

Anónimo
En diciembre de 1945, en un pueblo egipcio llamado Nag Hammadi (en árabe "pueblo de alabanza") un campesino halló cerca de mil páginas en papiro divididas en códices, que ofrecen versiones de las vidas de Jesús, María y José y la importancia de estos evangelios es que fueron escritos por personas que vivieron en la época de Jesús.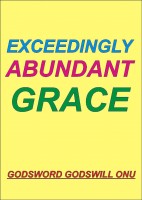 Exceedingly Abundant Grace
by

Godsword Godswill Onu
We were saved by the Grace of God when we believed in the Lord Jesus Christ and accepted Him into our lives. The Love and Grace of God is seen in what He did for us, in that He raised us up together with Christ Jesus, and seated us together with Him at His Own Right Hand.
Related Categories