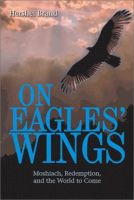 On Eagles' Wings: Moshiach, Redemption, and the World to Come
For millennia the Jewish people have awaited Moshiach. We have prayed for him and longed for his appearance. But how many of us know what part he will play in Jewish destiny, how to identify him, what the messianic era will be like, or why we need Moshiach at all? On Eagles' Wings takes the lofty yearnings of the Jewish people and brings them firmly down into today's world.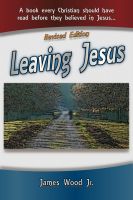 Leaving Jesus
(4.33 from 3 reviews)
A former Christian of 25 years, James entered a messianic congregation to learn their teachings. Convinced something was wrong, he left and studied to find the truth. In this book, James examines the "Messianic" prophecies that the gospel writers abused to point to Jesus. He rips the veil off of Christianity and reveals the truth of the Hebrew Scriptures. Written for Jews and Christians.