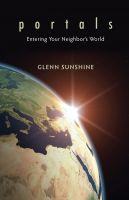 Portals: Entering Your Neighbor's World
(4.50 from 2 reviews)
People in America today hold a variety of competing and incompatible worldviews. Portals offers a brief survey of seven of the major worldviews that shape American culture today. Intended primarily as a guide for Christians to understand their neighbors, this book can benefit anyone interested in bridging the divide between worldviews and entering the mental worlds of the people around us.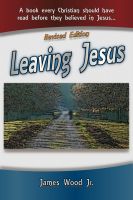 Leaving Jesus
(4.33 from 3 reviews)
A former Christian of 25 years, James entered a messianic congregation to learn their teachings. Convinced something was wrong, he left and studied to find the truth. In this book, James examines the "Messianic" prophecies that the gospel writers abused to point to Jesus. He rips the veil off of Christianity and reveals the truth of the Hebrew Scriptures. Written for Jews and Christians.