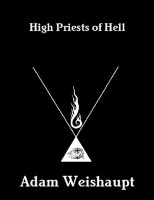 High Priests of Hell
by

Adam Weishaupt
You may think you are familiar with three of the most important Biblical figures: Abraham, Moses and St Paul. You may have a Hollywood image in your head of noble, heroic men, inspired by God and doing his holy work. Think again. It's time to discover the sordid truth.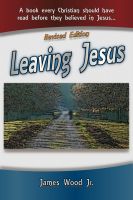 Leaving Jesus
by

James Wood
(4.33 from 3 reviews)
A former Christian of 25 years, James entered a messianic congregation to learn their teachings. Convinced something was wrong, he left and studied to find the truth. In this book, James examines the "Messianic" prophecies that the gospel writers abused to point to Jesus. He rips the veil off of Christianity and reveals the truth of the Hebrew Scriptures. Written for Jews and Christians.
Related Categories