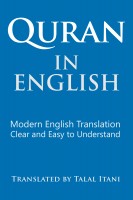 Quran In English. Modern English Translation. Clear and Easy to Understand.
by

Talal Itani
The Quran is the last book from God. It contains Guidance, Mercy, and Healing. This translation is clear, pure, easy to read. It is written in contemporary English. The sentence structure is simple, the vocabulary is common, the flow is smooth. The meaning is very close to the Arabic original - The Quran will surprise you. This translation is as close as you can get to the Arabic original.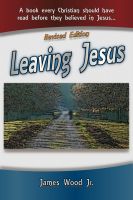 Leaving Jesus
by

James Wood
(4.33 from 3 reviews)
A former Christian of 25 years, James entered a messianic congregation to learn their teachings. Convinced something was wrong, he left and studied to find the truth. In this book, James examines the "Messianic" prophecies that the gospel writers abused to point to Jesus. He rips the veil off of Christianity and reveals the truth of the Hebrew Scriptures. Written for Jews and Christians.