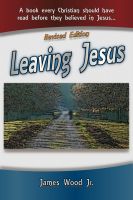 Leaving Jesus
by

James Wood
(4.33 from 3 reviews)
A former Christian of 25 years, James entered a messianic congregation to learn their teachings. Convinced something was wrong, he left and studied to find the truth. In this book, James examines the "Messianic" prophecies that the gospel writers abused to point to Jesus. He rips the veil off of Christianity and reveals the truth of the Hebrew Scriptures. Written for Jews and Christians.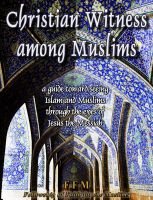 Christian Witness Among Muslims
by

FFM Fellowship of Faith for the Muslims
Muslims are here! How shall we respond to them? Christians who really love Muslims will share the wonderful Gospel with them. Muslims honour Jesus as prophet, but not as Lord and Saviour, the Son of God. Christ's death for our sins is puzzling to them. (How hard it was for Peter to believe that the Messiah would die!) Learn how to understand your Muslim neighbours and explain the Gospel to them.