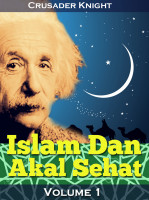 Islam Dan Akal Sehat - Volume 1
by

Crusader Knight
Buku digital "Islam Dan Akal Sehat - Volume 1" ini berisi transkrip video seri "Islam Dan Akal Sehat" yang sudah kami terbitkan melalui channel Crusader Network di youtube. Penerbitan buku digital ini memiliki dua tujuan sekaligus: membongkar kesesatan dan kepalsuan ajaran Islam dan sekaligus meneguhkan kebenaran iman Kristen. Semoga buku ini bermanfaat bagi siapapun yang merindukan kebenaran.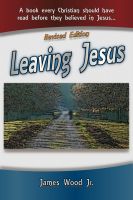 Leaving Jesus
by

James Wood
(4.33 from 3 reviews)
A former Christian of 25 years, James entered a messianic congregation to learn their teachings. Convinced something was wrong, he left and studied to find the truth. In this book, James examines the "Messianic" prophecies that the gospel writers abused to point to Jesus. He rips the veil off of Christianity and reveals the truth of the Hebrew Scriptures. Written for Jews and Christians.
Related Categories