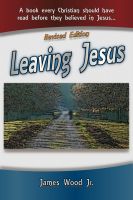 Leaving Jesus
by

James Wood
(4.33 from 3 reviews)
A former Christian of 25 years, James entered a messianic congregation to learn their teachings. Convinced something was wrong, he left and studied to find the truth. In this book, James examines the "Messianic" prophecies that the gospel writers abused to point to Jesus. He rips the veil off of Christianity and reveals the truth of the Hebrew Scriptures. Written for Jews and Christians.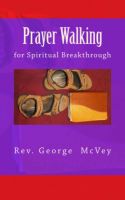 Prayer Walking for Spiritual Breakthrough
by

George McVey
(4.40 from 5 reviews)
Prayer Walking for Spiritual Breakthrough gives the guidelines and Scriptural background of the prayer walks taught by Pastor George. It includes personal testimonies and examples of each type of prayer walk. Also included are sample prayers used by Pastor George during his twelve years of prayer walking communities to see Spiritual Breakthrough. Will guide the reader from novice to expert level.
Related Categories