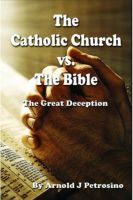 The Catholic Church vs. The Bible
by

Arnie Petrosino
This is a comparison of what the Catholic Church Teaches, via their catechism, and the Bible. It exposes the great deception of the Roman church that has been going on since 312 ad. This book uncovers many of the lies of the Roman Catholic Church and shows how they have manipulated the Bible for the purpose of control and power. The Roman Catholic Church is not a Christian church!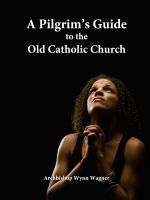 A Pilgrim's Guide to the Old Catholic Church
by

Archbishop Wynn Wagner
100% Catholic — 0% Roman Catholic. The OLD CATHOLIC CHURCH has been around for hundreds of years, but few people today know about it. Larger groups that use the word "Catholic" rarely like to admit its existence, but it does exist. It is completely Catholic, but without the pope, the Inquisition and all the guilt.