Sub-categories:
Rituals & Practice | Zen | Tibetan | History | Sacred Writings | Theravada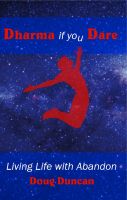 Dharma If You Dare: Living Life with Abandon
by

Doug Duncan
Dharma If You Dare is based on talks by the Canadian lama, Doug Duncan Sensei. The style is clear and entertaining, with content steeped in Tibetan Karma Kagyu wisdom. Using many humorous anecdotes, Doug Sensei gives readers a taste of the crazy wisdom at the heart of a fearless spiritual teaching. He challenges us to reconnect with our real purpose for being on this planet – enlightenment.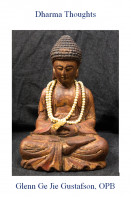 Dharma Thoughts
by

Glenn Gustafson, OPB
This collection of meditations and Dharma Talks by Sensei Glenn are mainly focused on how Western Buddhists can understand and assimilate the teachings of the Buddha and of the Zen tradition into their lives.
Related Categories