Sub-categories:
Rituals & Practice | Zen | Tibetan | History | Sacred Writings | Theravada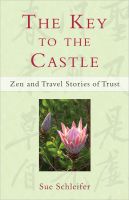 The Key to the Castle: Zen and Travel Stories of Trust
by

Sue Schleifer
(5.00 from 1 review)
What happens to a beginning student of Zen as she sits and watches her mind? How is a Zen retreat like a vacation? Whether visiting her aging mom, hiking in northern Thailand, crossing a rain-swelled creek in South Africa, or eating formal meals at a Zen retreat, Schleifer asks, "What is going on here?" Her discoveries become ours in this clear and poignant account of inner and outer journeys.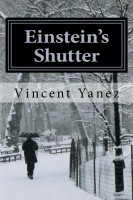 Einstein's Shutter
by

Vincent Yanez
(4.90 from 10 reviews)
Einstein's Shutter is a whirlwind journey into a decade of one man's life. A relationship, the death of a friend and an insider view of what happened in NYC after 9/11. It is a story about redemption, reincarnation and ultimately about the power of the human spirit in a man and a city, finding the strength they need to rise again.