Sub-categories:
Rituals & Practice | Zen | Tibetan | History | Sacred Writings | Theravada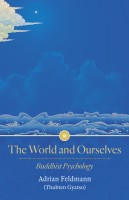 The World and Ourselves: Buddhist Psychology
by

Venerable Adrian Feldmann
After seven years experience as a doctor working in hospitals in Australia, New Guinea, and England, I became convinced that human suffering and happiness are largely rooted in our behavior, especially in attitudes behind our behavior. Although I still have a long way to go on my own path, many have requested me to share with them what I have learned since then; hence this book. -Venerable Gyatso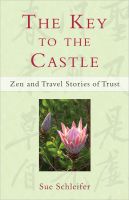 The Key to the Castle: Zen and Travel Stories of Trust
by

Sue Schleifer
(5.00 from 1 review)
What happens to a beginning student of Zen as she sits and watches her mind? How is a Zen retreat like a vacation? Whether visiting her aging mom, hiking in northern Thailand, crossing a rain-swelled creek in South Africa, or eating formal meals at a Zen retreat, Schleifer asks, "What is going on here?" Her discoveries become ours in this clear and poignant account of inner and outer journeys.
Related Categories