Sub-categories:
Rituals & Practice | Zen | Tibetan | History | Sacred Writings | Theravada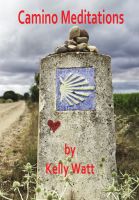 Camino Meditations
by

Kelly Watt
Camino Meditations is a pocket book for spiritual adventurers. This small practical book includes short inspirational chapters, followed by simple walking meditations, journal exercises and action steps. The writing is peppered with Camino wisdoms Watt learned on her own pilgrimage walking with fellow meditation practitioners.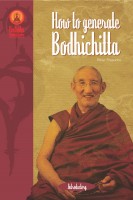 How to Generate Bodhicitta
by

Venerable Lama Ribur Rinpoche
On his two visits to Singapore in 1997, Venerable Lama Ribur Rinpoche taught extensively on how to generate that precious bodhimind. Using scriptural understanding and his personal experience, Rinpoche also gave insightful teachings on lo-jong (thought transformation), the practice of which enables one to transform the inevitable problems of life into the causes for enlightenment.
Related Categories