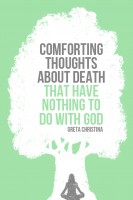 Comforting Thoughts About Death That Have Nothing to Do with God
by

Greta Christina
If you don't believe in God or an afterlife -- how do you cope with death? Accepting death is never easy. But we don't need religion to find peace, comfort, and solace in the face of death. In this mini-book collection of essays, prominent atheist author Greta Christina offers secular ways to handle your own mortality and the death of those you love.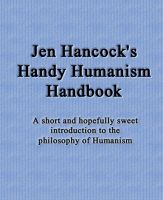 Jen Hancock's Handy Humanism Handbook
by

Jennifer Hancock
(4.67 from 3 reviews)
This book is written to provide a quick overview of the philosophy of Humanism. Humanism is one of the most influential and yet most maligned philosophies of all time. Unfortunately, most people don't know anything about it. I intend to change that with this book. Consider yourself introduced.