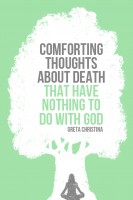 Comforting Thoughts About Death That Have Nothing to Do with God
by

Greta Christina
If you don't believe in God or an afterlife -- how do you cope with death? Accepting death is never easy. But we don't need religion to find peace, comfort, and solace in the face of death. In this mini-book collection of essays, prominent atheist author Greta Christina offers secular ways to handle your own mortality and the death of those you love.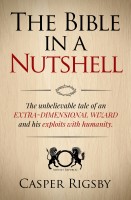 The Bible in a Nutshell
by

Casper Rigsby
If you've ever read the whole Bible, you are well aware of just how big this book is. With an estimated word count of well over 700,000 words, the book is not an undertaking for the casual reader. This book is a mere 7,000 words to tell a slimmed down version of the basic story of the Bible, focused on the narrative rather than any underlying allegory.
Related Categories