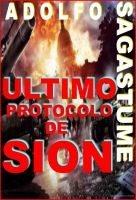 Ultimo Protocolo de Sion
by

Adolfo Sagastume
Los Protocolos de Sion son las etapas, diseñadas en secreto, para conseguir el dominio del mundo. El último protocolo o paso a seguir, es debilitar a las razas, pueblos y naciones, para someterlos bajo el yugo del Cuarto Imperio que ya está mostrando su próxima aparición. La Tercera Guerra Mundial y el Extermino Étnico son pasos lógicos y obligatorios. El poder está cambiando de manos. !Alerta!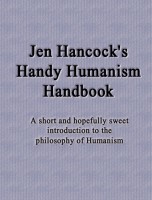 Jen Hancock's Handy Humanism Handbook
by

Jennifer Hancock
(4.67 from 3 reviews)
This book is written to provide a quick overview of the philosophy of Humanism. Humanism is one of the most influential and yet most maligned philosophies of all time. Unfortunately, most people don't know anything about it. I intend to change that with this book. Consider yourself introduced.