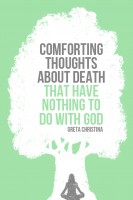 Comforting Thoughts About Death That Have Nothing to Do with God
by

Greta Christina
If you don't believe in God or an afterlife -- how do you cope with death? Accepting death is never easy. But we don't need religion to find peace, comfort, and solace in the face of death. In this mini-book collection of essays, prominent atheist author Greta Christina offers secular ways to handle your own mortality and the death of those you love.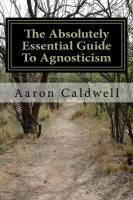 The Absolutely Essential Guide To Agnosticism
by

Aaron Caldwell
No matter how many falsehoods the theist has spread about agnosticism, it has survived quite well over the decades and is a theology to be reckoned with. An international poll of most western countries taken in the early 90's, asked people their religion. 17% wrote agnostic. How many millions of acknowledged agnostics are there in the US alone? No one knows for sure.
Related Categories