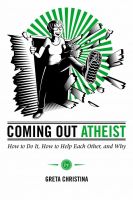 Coming Out Atheist: How to Do it, How to Help Each Other, and Why
Coming out as an atheist is a powerful, liberating act. But telling people you're an atheist can be risky. What are the best ways to do it? And how can we help each other take this step? In this compassionate, friendly, down-to-earth guide, based on hundreds of coming-out stories, popular author Greta Christina offers concrete strategies and guiding philosophies for coming out as an atheist.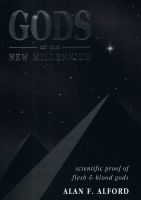 Gods of the New Millennium
(5.00 from 1 review)
The shattering truth of human origins. First published in 1996, Gods of the New Millennium offers scientific proof of the flesh-and-blood gods who created mankind genetically in their own image. This interventionist solution identifies the gods as the builders of the Pyramids, Sphinx, Stonehenge and other ancient sites. Alford's conclusion is that man may literally be about to meet his makers.