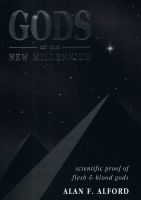 Gods of the New Millennium
(5.00 from 1 review)
The shattering truth of human origins. First published in 1996, Gods of the New Millennium offers scientific proof of the flesh-and-blood gods who created mankind genetically in their own image. This interventionist solution identifies the gods as the builders of the Pyramids, Sphinx, Stonehenge and other ancient sites. Alford's conclusion is that man may literally be about to meet his makers.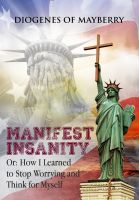 Manifest Insanity, Or: How I Learned to Stop Worrying and Think for Myself
(5.00 from 1 review)
Manifest Insanity is an irreverent social commentary that traces the history of Judeo-Christian doctrines and how they have evolved over the centuries, impudently contradicting the perception that these established beliefs were original to their traditions, and specifically challenging the evangelical Christian concept of literal inerrancy—yet, an entertaining, humorous and accessible read.