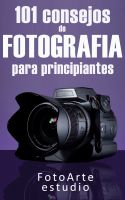 101 Consejos de Fotografía Para Principiantes
by

Estudio FotoArte
En "101 Consejos de Fotografía Para Principiantes" no encontrarás cientos de páginas con explicaciones teóricas y conceptos abstractos sobre fotografía, sino que encontrarás soluciones a distintos dilemas con los que se encuentra cualquier fotógrafo en su etapa de principiante.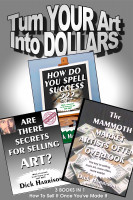 Turn Your Art Into Dollars
by

Dick Harrison
These Mini-books are loaded with valuable information drawn from more than 20 years as an art rep selling my own art, originals and prints by other artists in all stages of their careers as well as s/n prints, and posters for major publishers. These "quick read" artist aids include: How Do You Spell $ucce$$?, The Mammoth Market Artists Often Overlook, and Are There Secrets For Selling Art?