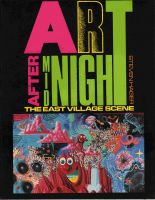 Art After Midnight: The East Village Scene
by

Steven Hager
(5.00 from 1 review)
In the 1980s the art world turned upside down as punks and graffiti artists suddenly catapulted to center stage. This insightful book captures the social environment that launched artists like Jean-Michel Basquiat, Keith Haring and Kenny Scharf, while chronicling the rise and fall of the East Village scene. Now updated with exclusive never-before-seen photos and images.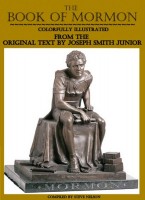 The Book of Mormon~ Colorfully Illustrated
by

Steve Nelson
(3.00 from 2 reviews)
The Book of Mormon~ Colorfully Illustrated is a no cost ebook for all! This is an All New Recreation, combining the original text & fine art. From out of the distant past, this is a religious based historical account of ancient Americans. They were also of the house of Israel. Native Americans & our friends of the Jewish faith are especially invited to download this ebook. Please enjoy.
Related Categories