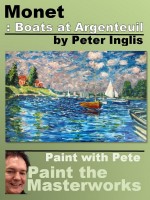 Monet: Boats at Argenteuil
This book will guide you through the process of painting Claude Monet's "Boats at Argenteuil". This is not a prescriptive method, but rather a series of processes which enable your self expression. Go for it! Have fun!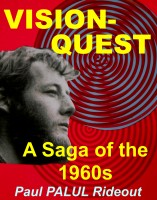 Vision-Quest: A Saga of the 1960s
"A wonderful, introspective yet entertaining romp through the 1960s as seen through the eyes and sensitivity of an artist, yet interpreted and recounted by a scientist with a great respect for nature and native culture." -George Winship, The Village Wordsmith. Layers of adventure, romance, cultural shock, psychology, philosophy fill this off-beat, but true, journey of awakening in the sixties.