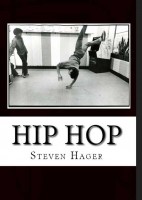 Hip Hop: The Complete Archives
by

Steven Hager
Written by the first professional journalist to travel to the South Bronx to document the origins of hip hop, and for the first time, all the groundbreaking journalism and book, as well as the first version of the Beat Street script have been collected into one volume that also includes The Pied Piper of of Hip Hop, The Great Phase 2, and Bugging Out on the Endless Beat.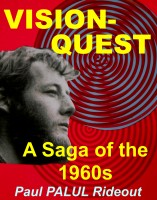 Vision-Quest: A Saga of the 1960s
by

Paul Palul Rideout
"A wonderful, introspective yet entertaining romp through the 1960s as seen through the eyes and sensitivity of an artist, yet interpreted and recounted by a scientist with a great respect for nature and native culture." -George Winship, The Village Wordsmith. Layers of adventure, romance, cultural shock, psychology, philosophy fill this off-beat, but true, journey of awakening in the sixties.