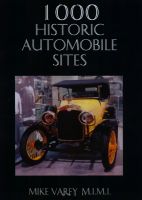 1000 Historic Automobile Sites
(4.50 from 4 reviews)
Worldwide bestseller! At last, a comprehensive reference book featuring 1000 of the world's most interesting historic automobile sites for the auto enthusiast. Listed are names addresses, tel for: museums, collections, homes, birthplaces, factories, racing circuits, gas stations, Route 66, memorials, gravesites, curiosities, celebrity cars, racing cars, film cars, prototypes, models, worldwide.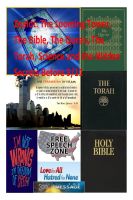 Zealot: The Looming Tower, The Bible, The Quran, The Torah, Science and the Hidden Secrets Before 9/11
(3.00 from 1 review)
This is a book about the reason why Israel was formed and why did the terrorists attack America on 9/11. This is a book about religion, politics, history and science. It is also about the connection between the formation of Israel and the reason why 9/11 ever happened with the Quran, the Torah & the Bible. It is also a book of religion & science.