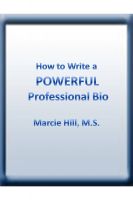 How to Write a Powerful Professional Bio
by

Marcie Hill
(5.00 from 1 review)
Are you doing wonderful things at work, at home and in your community? Do you have a professional biography that reflect these good works? If you do not have a bio, then this eBooklet is for you. It teaches you how to a write powerful bio that spotlights who you are, what you do and how you serve others.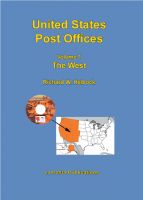 United States Post Offices Volume 1 The West
by

Richard Helbock
The first volume in a set of eight that comprises an alphabetical listing of the over 166,000 post offices that have ever operated in the 50 United states from 1776 to date. The listing for each office contains a county location, dates of operation and a Scarcity Index (S/I) value that offers postmark collectors with a guide to the relative value of postmarks from that post office.