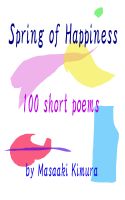 Spring of Happiness
(5.00 from 1 review)
One hundred jewel-like short poems with one hundred simple abstract paintings. Some poems are so pared that the bodies are even shorter than the titles. Others consist of several broken words and sentences, which allows the readers' philosophy to flow with imagination. And all the poems are written for the purpose of stirring your intrinsic happiness from sleep.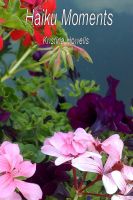 Haiku Moments
(4.00 from 3 reviews)
For lovers of Haiku everywhere. Kristina Howells creates her first collection of 100 Haikus, all ranging from different themes.