Sub-categories:
Personal inspiration | Spiritual inspiration | General self-help | Daily affirmations | Meditation | 12-step programs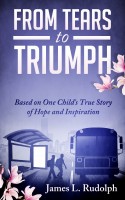 From Tears to Triumph
(5.00 from 1 review)
Relive your own adolescent vulnerabilities, dreams, and antics in this coming-of-age story. The story highlights events in the author's life which influenced the paths taken by himself and his brother, Joe. The story's colorful characters and events will seem incredible at times. You will laugh and cry as the author shares the events of his frenzied youth and how he chose to rise beyond the chaos.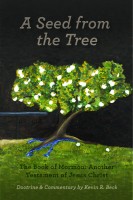 A Seed from the Tree
Doctrinal commentary on the Book of Mormon, reviewing and analyzing the principles presented in this ancient book of scripture. There is a "deep dive" into key passages, with discussion of how to apply these doctrines to improve our lives, and increase our faith.