Sub-categories:
Personal inspiration | Spiritual inspiration | General self-help | Daily affirmations | Meditation | 12-step programs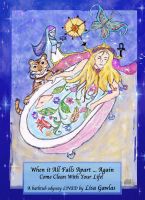 When it All Falls Apart ...Again!
by

Lisa Gawlas
(5.00 from 1 review)
The true story of Lisa Gawlas' spiritual odyssey following several suicide attempts. Born to a highly dysfunctional abusive family, Lisa accidentally discovers the world of Spirit, and learns to meditate while soaking in the tub. She meets her Spirit Guides who help her heal from the inside out. Funny, raw, and straight from the heart, Lisa's story is inspirational and transformational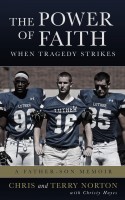 The Power of Faith When Tragedy Strikes
by

Chris Norton

&

Christy Hayes
(5.00 from 1 review)
Told through alternating chapters, this inspiring father-son memoir recounts a young man's seemingly insurmountable quest to regain movement in every part of his body, and a father's struggle to be the rock his son and family lean on in the face of their worst nightmare. Chris Norton was given a 3 percent chance of ever moving anything below the neck...