Sub-categories:
Personal inspiration | Spiritual inspiration | General self-help | Daily affirmations | Meditation | 12-step programs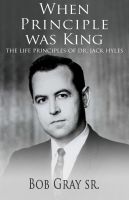 When Principle Was King
by

Bob Gray, Sr
This is a book of the principles of the life of Dr. Jack Hyles one of the fathers of the big church in America. There are 33 chapters divided into 3 parts: Personal Principles Ministry Principle Movement Principles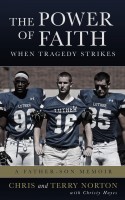 The Power of Faith When Tragedy Strikes
by

Chris Norton

&

Christy Hayes
(5.00 from 1 review)
Told through alternating chapters, this inspiring father-son memoir recounts a young man's seemingly insurmountable quest to regain movement in every part of his body, and a father's struggle to be the rock his son and family lean on in the face of their worst nightmare. Chris Norton was given a 3 percent chance of ever moving anything below the neck...