Special Deals
Sub-categories:
Personal inspiration |
Spiritual inspiration |
General self-help |
Daily affirmations |
Meditation |
12-step programs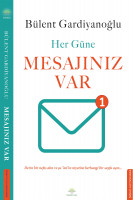 Mesajınız Var
by

Bulent Gardiyanoglu
Elinizdeki bu kitap, kişisel gelişim yolunda; yola nasıl çıkacaksınız, nereden başlayacaksınız, kendinizi nasıl arındırıp hayatınızın iyiye doğru ilerlemesini sağyalabileceksiniz, bu konularda size başlangıç ipuçları vermede yardımcı olacaktır. Kitabın en ilginç özelliği "sizinle konuştuğunu" fark edeceksiniz. Kitaptan "Şu anın niyetine..." diyerek derin bir nefes alın ve herhangi bir sayfa açın.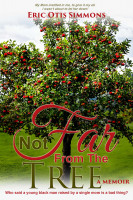 Not Far From The Tree
by

Eric Otis Simmons
Inspired by "seeds of knowledge" implanted in him by his Mother, a single Black parent, Eric Otis Simmons went on to accomplish some incredible things in life - despite seemingly impossible odds. In his Memoir, Simmons masterfully tells how these "seeds" proved to be the cornerstone behind his subsequent academic, athletic, and business success with some of America's largest Corporations.