Sub-categories:
Personal inspiration | Spiritual inspiration | General self-help | Daily affirmations | Meditation | 12-step programs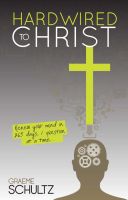 Hardwired to Christ
(3.67 from 3 reviews)
'Hardwired to Christ' is a devotional that focuses on the union that exists between us and Christ, 365 questions and answers about the stunning work of the cross, in an attempt to de-mystify the greatest mystery of all "I have been joined to Christ" - daily unpacking the numerous religious concepts we have built up about the Christian faith… with the view of leaving only Christ and Him crucified.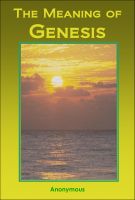 Meaning of Genesis
(3.50 from 2 reviews)
Controversy surrounds the meaning of the first four chapters of Genesis. Is Genesis scientifically accurate? Written thousands of years ago, the original scrolls explained the creation of the physical world and our relationship with God with beautiful prose, symbolism and allegory - from an ancient teaching handed down for thousands of years. PLEASE DO NOT POST A REVIEW.