Sub-categories:
Personal inspiration | Spiritual inspiration | General self-help | Daily affirmations | Meditation | 12-step programs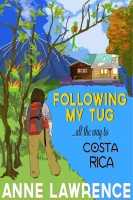 Following My Tug... All The Way To Costa Rica!
Ms. Lawrence evocatively chronicles the adventure of moving to a Third World country: from the decision-making process to the move to their first year abroad. You'll laugh, you'll cry... but mostly, you'll feel inspired!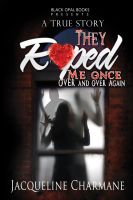 They Raped Me Once ~ Over & Over Again
THEY RAPED ME ONCE ~ OVER AND OVER AGAIN is the true story of a young woman who possessed courage, determination, success, power, and money—until she was raped. Struggling to survive, and to deal with the pregnancy caused by the rape, she hides the truth and marries her boyfriend who believes the baby is his. It seems to be the perfect solution, until her husband betrays her and kidnaps her son.