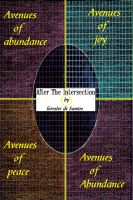 After The Intersection
This book is about contemporary poetry or short thoughts, verse or prose. Even though there is very little rhyme, this book has a very unique and simple writing style. "After the Intersection" is more like a follow-up to the book "Before the Intersection," even though both books have different writing styles. In this book one can see how the poet progressed from one writing style to another.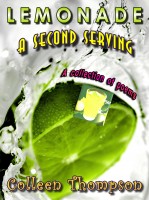 Lemonade: A Second Serving
Lemonade is a collection of verses which is designed to stimulate thoughts and refresh your spirit. Travel with Colleen as she takes you through the valleys and on the mountain. By sharing her lemonade, she hopes that you will find the courage to make your own brand.