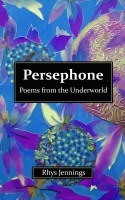 Persephone - Poems from the Underworld
by

Rhys Jennings
Persephone is a story of personal growth and accomplishment through a very dark period of life. The poems within have been cherry-picked from over ten years of writing, chronicling hope, despair, and an enduring fascination with the quiet lives of plants.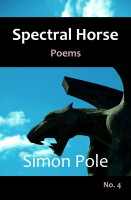 Spectral Horse Poems No. 4
by

Simon Pole
More poems about undiscovered countries, love in confusing times, events at the Red Sea told from the point of view of Pharoah's army, and the proprietorship of bathtubs. Includes two long poems in blank verse, and their engrossing stories. No. 4 in the Spectral Horse chapbook series from Simon Pole, author of The Saga Terminal City.
Related Categories