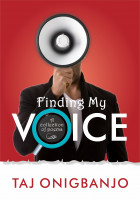 Finding My Voice. A Collection of Poems.
by

Taj Onigbanjo
Finding My Voice is a collection of poems about one man's journey to fulfilling a lifelong dream to share his thoughts, views, and skewed vision of life with the world. And to be heard. The collection covers a vast array of topics, both real and imagined, and is the end result of the author finding his feet, beating his own drum and dancing to the tune of his own beat.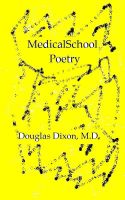 Medical School Poetry
by

Doug Dixon
Price:
$0.99 USD.
Words: 1,460. Language: English. Published: April 25, 2012. Categories:
Fiction
»
Poetry
»
Biography
These are a collection of poems I wrote through medical school and residency: the lonely nights studying, stress, no sleep, the fear of failure, the new language of medicine, and loves lost and found. Then of decisions, to move West, or move to the beach. I moved to the beach. This is an old shoebox of poems opened to share with you. I hope you enjoy. Doug