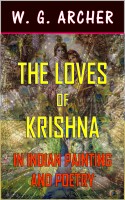 The Loves of Krishna: In Indian Painting and Poetry (Illustrated)
by

W G Archer
During the twentieth century, a certain type of Indian painting began to fascinate the West. Unlike Mughal art, it was a product of Hindu courts in Rajasthan and the Punjab Hills and unlike Mughal painting, its chief concern was with the varied phases of romance. Ladies would be shown brooding in their chambers as storm clouds mounted in the sky.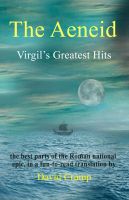 The Aeneid: Virgil's Greatest Hits [Abridged and Annotated]
by

David Crump
A story and poem that is epic in every way, The Aeneid is Virgil's classic tale of the hero Aeneas's escape from Troy, journey to Italy, battles and loves, and a side trip to Hell. This edition features a modern, original and accessible adaptation of the true intent of Virgil's writing, not the literal words, so that the modern reader can enjoy it as was intended. The poem rhymes and resonates.