Sub-categories:
African American | Native American | Hispanic American | Asian American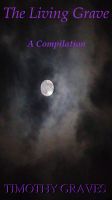 The Living Grave: A Compilation
A collection of works that the author has bled and accumulated over the years. Short stories, poems, dialogues and perhaps more make up this concoction of a book. Timothy himself truly bids you, the reader, to enjoy.