Sub-categories:
General | African American | Native American | Hispanic American | Asian American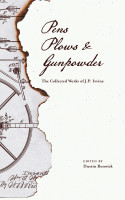 Pens, Plows, & Gunpowder: The Collected Works of J.P. Irvine
by

Dustin Renwick
An average government clerk presented a poem to President Ulysses S. Grant and a crowd of 10,000 people. Then J.P. Irvine and his words faded into history. Dustin Renwick, author of Irvine's biography, sifted through more than 20,000 pages of microfilm to uncover this forgotten Civil War poet's work that illuminates a changing country.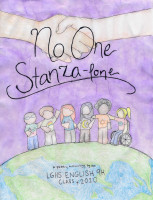 No One Stanza-Lone
by

LGHS English 9H Class of 2020
After our past successes, Los Gatos High School returns with yet another remarkable poetry ebook. The Class of 2020 has poured out their innermost thoughts into this newest release, "No One Stanza-Lone," which provides the reader with a mix of thoughts and emotions about love, social issues, coming of age, identity, and more.