Sub-categories:
General | African American | Native American | Hispanic American | Asian American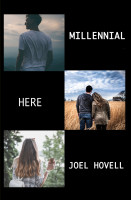 Millennial Here
by

Joel Hovell
From poetic fictional tales to discussing subjects like social anxiety, depression, and chronic illness, the purpose of Millennial Here is to show raw emotion when most individuals would prefer to show only their good days.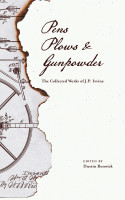 Pens, Plows, & Gunpowder: The Collected Works of J.P. Irvine
by

Dustin Renwick
An average government clerk presented a poem to President Ulysses S. Grant and a crowd of 10,000 people. Then J.P. Irvine and his words faded into history. Dustin Renwick, author of Irvine's biography, sifted through more than 20,000 pages of microfilm to uncover this forgotten Civil War poet's work that illuminates a changing country.
Related Categories