Sub-categories:
General | African American | Native American | Hispanic American | Asian American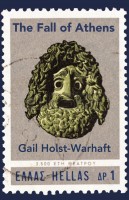 The Fall of Athens
by

Gail Holst-Warhaft
This collection of poetry and prose about Greece reflects the bleak state of present-day Athens and reminds the reader that there is nothing new about Greece's suffering. This eclectic compilation of poetry, prose, translation, memoir, and songs captures the enigmatic, hybrid nature of Greece, a country that has always had the ability to create extraordinary beauty out of suffering.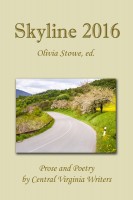 Skyline 2016
by

Olivia Stowe
Skyline 2016, the third in a series of annual publisher's anthologies produced by Cyberworld Publishing, showcases the prose and poetry talents of Central Virginia writers. There is no overarching theme for the works in this anthology, so each can be discovered and appreciated on its own context and merits. Over half of the works found here are works that won or placed in various state contests.
Related Categories