Sub-categories:
African American | General | Native American | Hispanic American | Asian American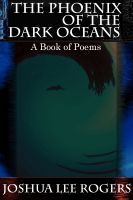 The Phoenix of the Dark Oceans (A Book of Poems)
by

Joshua Lee Rogers
A collection of over a hundred poems spanning from the years of 2004-2013. A book of unique free verse poetry that reaches the very depths of the soul. It's full of rebellious intellectual streams of intertwining thoughts held back for many years only to now be unleashed into the world.