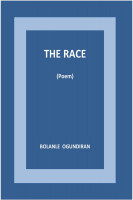 The Race
by

Bolanle Ogundiran
Training, focus and determination are very important words; it is only when they are put into practice that life goals are achieved.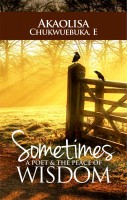 Sometimes a Poet & the Peace of Wisdom
by

Akaolisa Chukwuebuka. E
This collection betrays the individualism of poetry. Spilling ink sparingly, it touches with a scalpel's precision on age-long issues in such a way that willing minds will soak it up with gauzy-ease. It is for 'poets' who may not comprehend anything except through poetry, like soldiers who cannot know music except through the rhythms of gunshots.
Related Categories