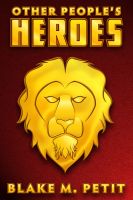 Other People's Heroes
by

Blake M. Petit
(5.00 from 3 reviews)
Josh Corwood has spent his life believing in the superheroes of Siegel City. When an undiscovered talent gives him the chance to join them, he discovers his heroes aren't all he imagined. In this cult favorite superhero comedy adventure, Josh will try to blow the lid off the world's greatest scam, and in the process, find the real heroes hidden away.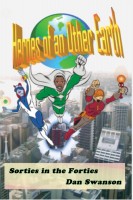 Heroes of an Other Earth
by

Dan Swanson
(4.00 from 1 review)
Heroes of An Other Earth is a dynamic look at an alternate Earth where larger-than-life super-humans are more than just comic book characters. For unknowable reasons, aliens, gods, sorcerers, and demons all begin meddling in human affairs, creating their own champions in the endless clash between good and evil. Watch as these super-powered adversaries engage in a war of wills and ideologies.
Related Categories