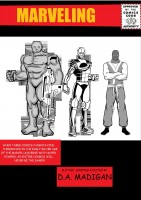 Marveling
by

D.A. Madigan
When three comic book fan boys find themselves in the Silver Age Marvel Universe with superhuman powers, they immediately embark on careers as super-adventurers. And the Marvel Universe will never be the same...! Follow the adventures of Guardian, Iron Mike, and Blackstar as they become members of the Avengers, the Fantastic Four, and the X-Men, and change the destiny of more worlds than one...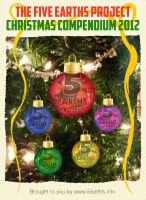 The Five Earths Project: Christmas Compendium 2012
by

FiveEarths Project
Within this volume are 19 Christmas stories by a number of authors, starring Superman, Batman, the Justice League, Titans West, the Marvel Family, the New Gods, and many more! For more stories from the DC Universe, including more Christmas and Halloween stories, visit the Five Earths Project: www.5earths.info.
Related Categories