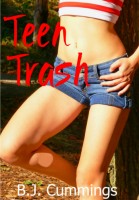 Teen Trash
by

B.J. Cummings
A story of true trailer trash... This short work of erotica contains explicit, taboo content. All characters are over the age of eighteen and the acts described in this work of fiction are consensual.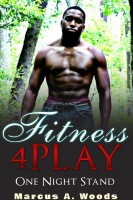 Fitness 4Play: One Night Stand (Novel 1)
by

Marcus Woods
CAN A ONE NIGHT STAND DESTROY REAL LOVE? Devin "Dab" Banks is the quintessential alpha male who could careless about monogamy.......and then he meets Lucy. But can a one night stand derail their budding romance? Can Devin ever be a one-woman man? Can Devin conquer lust to covet the love he has found with Lucy? It's time to press play on Fitness 4Play!