Special Deals
Sub-categories:
American |
World |
War |
Military |
Civilization |
Modern / 20th Century |
Family history |
Middle East |
Russian |
History of things |
Biography |
Social history |
All sub-categories >>
Africa |
American |
Ancient |
Asian |
Australia & New Zealand |
Biography |
Caribbean & West Indies / Cuba |
Caribbean & West Indies / General |
Civilization |
Contemporary political |
Essays |
Europe / Austria & Hungary |
European |
Expeditions & Discoveries |
Family history |
Genealogy |
Historical Geography |
Historiography |
History of things |
Holocaust |
Jewish |
Latin America / Central America |
Latin America / General |
Latin America / Mexico |
Medieval |
Middle ages |
Middle East |
Middle East / Egypt |
Middle East / Israel |
Middle East / Turkey & Ottoman Empire |
Military |
Modern / 16th Century |
Modern / 17th Century |
Modern / 18th Century |
Modern / 19th Century |
Modern / 20th Century |
Modern / 21st Century |
Modern / General |
Native American |
Natural history |
North America |
Oceania |
Polar regions |
Reference |
Reference |
Renaissance |
Revolutionary |
Russian |
Social history |
South American |
Study & teaching |
War |
World |
<< Top sub-categories
The White Devil of Dublin
by

P.M. Terrell
An historian claiming to have information about Detective Ryan O'Clery's family has been murdered. His investigation will take him to 12th century Ireland, a time of the Viking invasion, to a man known as The White Devil of Dublin, and to a secret his family kept hidden for over eight hundred years. It will also bring him face to face with an arch enemy determined to finish the job he started.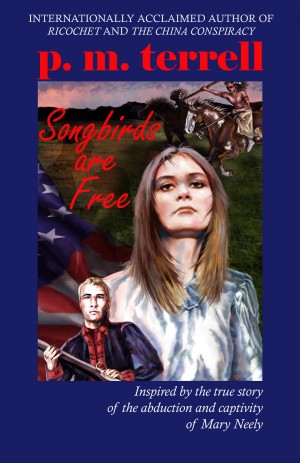 Songbirds are Free
by

P.M. Terrell
Based on a true story: on a summer afternoon in 1780, Shawnee warriors attacked and killed William Neely and captured his 19-year-old daughter Mary. Taken hundreds of miles from home, deep into Indian Territory, Mary must depend on her own courage and determination to escape from her captors and make her way back home.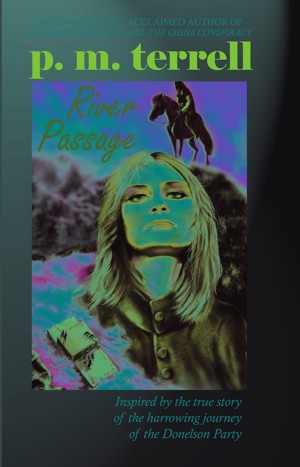 River Passage
by

P.M. Terrell
Inspired by a true story: The river journey was supposed to take four weeks. Instead, more than four months after they left, a ragtag group of survivors limped into Fort Nashborough with a harrowing tale. They'd faced Indian attacks, disease, near starvation. Some were captured... some killed... and some lived to tell the tale.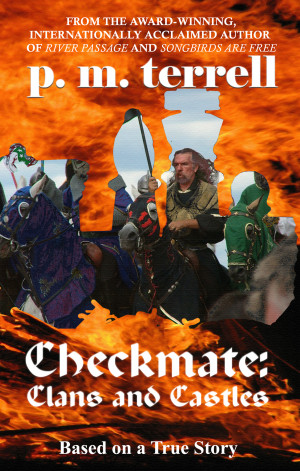 Checkmate: Clans and Castles
by

P.M. Terrell
A window into the ancestors of anyone of Scot-Irish descent… In 1608, William Neely left Scotland for Ireland. Surrounded by powerful clans that had ruled for over a thousand years, he came to know chieftains including Cahir O'Doherty who burned Derry and launched a rebellion, putting in motion a chain of events that would transform Ireland and mark Cahir O'Doherty as the Last Gaelic Irish King.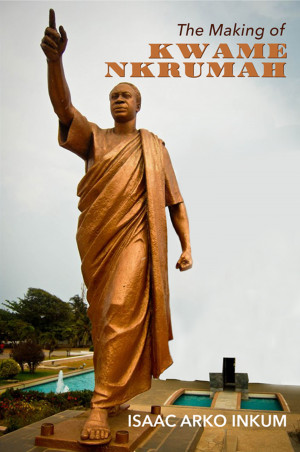 The Making Of Kwame Nkrumah
by

Isaac Arko Inkum
Dr. Kwame Nkrumah, the first President of Ghana has umpteen times been examined by scholars, researchers, and historians. Yet, much hasn't been done to capture his life in a movie. The absence of such a remarkable African leader in movie theatres spurred a group of young Africans to embark on a project to do a movie on Kwame Nkrumah. The experiences of this young group is captured in this book.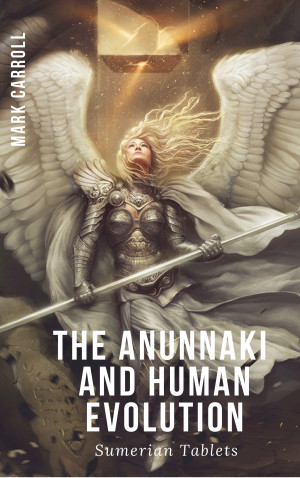 The Anunnaki and Human Evolution
by

Mark Carroll
This is only the beginning of a great adventure. It opens up all the missing links in Genesis and even many other mysteries of the Bible and human history. An epic tale of gods and men unfolds, challenging every assumption we hold about our creation, our past, and our future.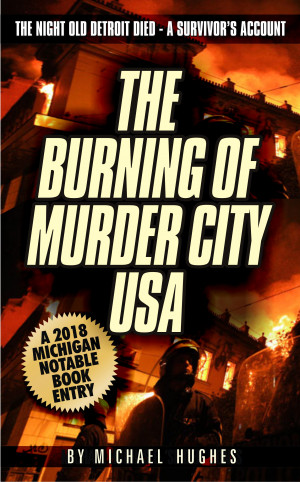 The Burning of Murder City USA
by

Michael C. Hughes
Detroit in 1950 was a bustling metropolis, the most advanced and fastest growing city on the planet at the time... "Motor City USA": a place with the brightest of futures. But by 1967 it was being called "Murder City USA" and, in July of that year, tensions that had been simmering for too many years finally blew. In four days of rioting Blackbottom, the heart and soul of old black Detroit, burned.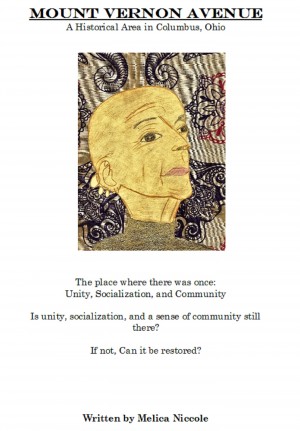 Mount Vernon Avenue: A Historical Place in Columbus Ohio
by

Melica Niccole
Mount Vernon Avenue is a book about a historical area in Columbus, Ohio called Mount Vernon Avenue. This book details the personal accounts of individuals who had the opportunity to visit the area and what they recall from their many visits there. These individuals range from the ages of 30 to 99 years of age. The information they divulge includes music, The Cameo, parades, and more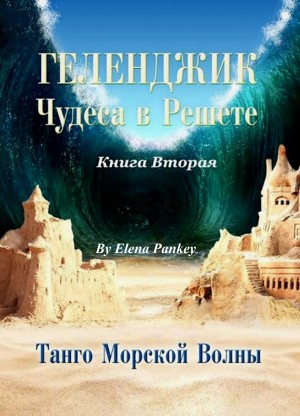 Gelendzik. Чудеса в Решете. Танго Морской Волны
by

Elena Pankey
The book is in Russian language. It is about Russian resort Gelendzik. Книга о старом Геленджике 1950х-1990х; о приключениях талантливой девочки, которая пыталась выжить, видя во всем свет и радость. Её вера в чудеса была спасением от невзгод. Книга рассказывает о жажде любви, мечтах, увлечениях, ошибках юности.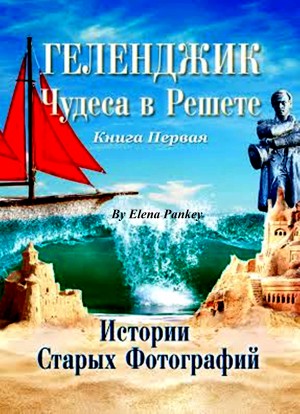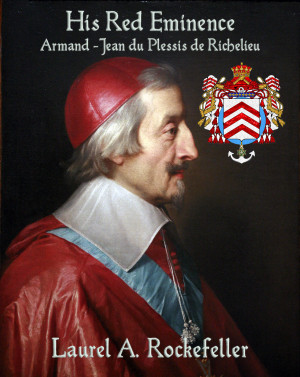 His Red Eminence, Armand-Jean du Plessis de Richelieu
by

Laurel A. Rockefeller
Priest. Lover. Statesman. Cardinal Armand-Jean du Plessis, duc de Richelieu is one of the most famous -- or infamous politicians of all time. Made a villain in the popular Dumas novel, "The Three Musketeers," the real man was a dedicated public servant loyal to king and country. A man of logic and reason, he transformed how we think about nations and nationality.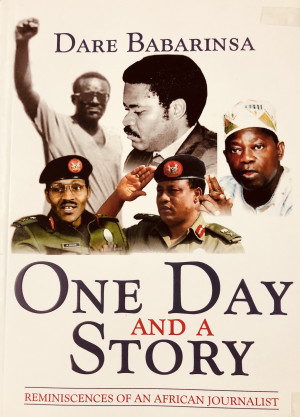 One Day And A Story
by

Dare Babarinsa
One Day And A Story is the reminiscences of an African journalist depicting the history of Nigeria's dictatorial regimes in the 1980's with the nefarious roles played by Nigerian rulers and the events that led to the assassination of a distinguished Nigerian journalist, Mr Dele Giwa through a letter bomb.The crude assassination of Dele Giwa left a lasting impression on the author.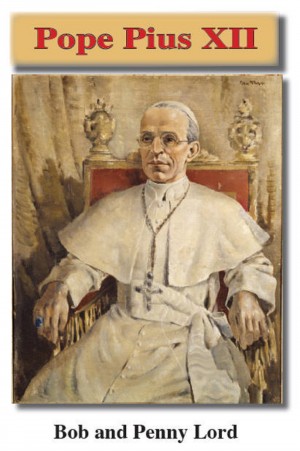 Pope Pius XII
by

Bob Lord
We have had a passion to write about Pope Pius XII for years. The attacks on His Holiness have appeared to us as just another attack on Mother Church. And how better to do it, than after he is dead - when he cannot defend himself.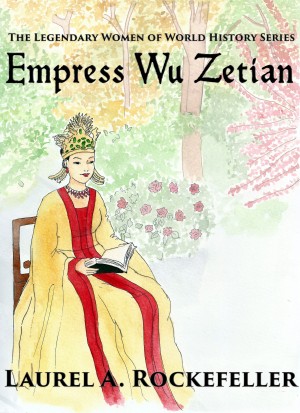 Empress Wu Zetian
by

Laurel A. Rockefeller
(5.00 from 1 review)
Travel back in time over one thousand years and meet the first and only female emperor of China. Born Wu Zhao and given the reign title "Zetian" just weeks before her death in 705 CE, she was the unwanted daughter of Chancellor Wu Shihuo -- too bright, too educated, and too politically focused to make a good wife according to contemporary interpretations of the Analects of Confucius.