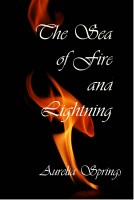 The Sea of Fire and Lightning
The life of a common scullery maid is set on fire when her town is attacked by legendary pirate The Shadow Captain. Brought aboard to live the life of piracy, she learns more about passions, reality, and the nature of myth than she could have ever imagined with the captain by her side.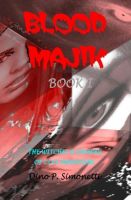 Blood Majik Book I
Krystyne discovers she's a witch!.Jodi wants what Krystyne's ability can render! Sorcery + blood spells double trouble! Hellsgate guardian Hecate's can't stop uninvited yet opportunist demon Ba'Gatz from joining the party! Sanaphae,a succubus in tow, has a mission of her own-of the most erotic kind! Jade's dreams baffle witch Myryun. 5-star Blood Majik! "I can't wait to see what happens next!"