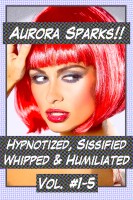 Hypnotized, Sissified, Whipped & Humiliated Vol. #1-5
by

Aurora Sparks
In her hit series Hypnotized, Sissified, Whipped & Humiliated, Aurora Sparks has treated readers to steamy tales of men being feminized and erotically humiliated by femdom wives, fiancées, scientists and even Presidents! Now, readers can get volumes 1-5 in one convenient package—as well as a bonus gender transformation short, Transformed & Humiliated by My Wife!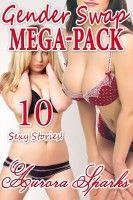 Gender Swap Megapack: 10 Sexy Stories!
by

Aurora Sparks
In the Gender Swap Megapack, you'll find these 10 sexy gender transformation stories: More Than (S)he Bargained For How to Get Laid Without Even Trying Stop, Drop, Gender Swap! The Girl of His Dreams Cop on Cop Gender Swap A Leg Up on the Competition My Brand New Body GENDER SWAPOCALYPSE Old Mop Gender Swap I Was the Alpha Male... Now I'm a Biker Babe!
Related Categories