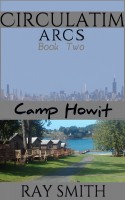 Circulatim: Arcs - Book Two - Camp Howit
by

Ray Smith
Alex begins that difficult time of life - puberty. Things change, rapidly. He finds himself feeling new and frightening things. He shares his deepest secret with his best friend, only to lose him and become an outcast at school. Then he moves. At a summer study camp for high school students, he learns that not everyone will reject his sexuality, and he can have friends, acceptance, and love.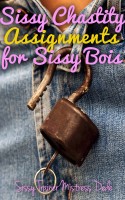 Sissy Chastity Assignments for Sissy Bois
by

Mistress Dede
Following these tasks will slowly take away your manhood and mold you into the proper sissy slave your Mistress desires. You may find some of these sissy chastity assignments to be more difficult than others. Some may last only a few hours while others will last a complete week, depending on what your Mistress requires of you.