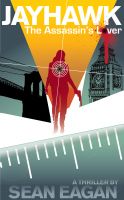 Jay Hawk: The Assassin's Lover
by

Sean Eagan
(5.00 from 4 reviews)
If you liked ARGO, the Oscar-winning best picture of the year, you'll like this. The real life Tony Mendez, played by Ben Affleck, coached the author in trade-craft at CIA HQ in this extensively researched romantic espionage thriller. The lives of three women intersect in a cauldron of lies, violence, intrigue and sex, when one of them is targeted for kidnapping and torture by Iranian operatives.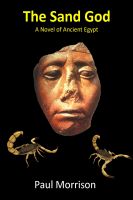 The Sand God
by

Paul Morrison
(5.00 from 1 review)
It is a historical fiction novel of a crisis period in Pharaonic Egypt. The book depicts the struggle to expel the invaders and the difficulty of trusting a new god whose promises are too good to be true, but also too vague to be trusted. Hori did not mean to serve a new god. He wanted a little attention,through his lies he ended in a terrible situation. The events he unleashes are uncontrollable.